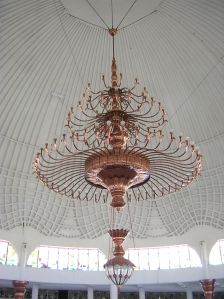 We offer chandelier, done with skill and patience, to create this work. workmanship manually with copper and brass materials. size 500 x600mm high.
Brass Copper Crafts \\\'\\\'gundul Art\\\'\\\'
Tumang Cepogo Boyolali Boyolali 57362, Jawa Tengah.mail. gundul_art@yahoo,com - 036254, Indonesia
http://www.exportersindia.com/kerajinan/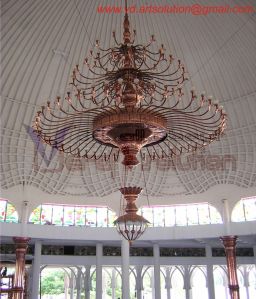 We are offering Chandelier. we have a wide range of lighting products, such as chandeliers, table lamps, wall lamps, and garden lights. lighting products can be made from brass, ...
Vd' Art Solution
Tumang Tegalrejo Rt 03/ Rw 09, Cepogo, Boyolali, Jawa Tengah-57362, Indonesia Boyolali 57362, Jawa Tengah - 036254, Indonesia
http://www.exportersindia.com/vdartsolution/